Multi-cloud is the use of multiple cloud computing and storage services from different vendors in a single heterogeneous architecture by an organization to improve the capacity and cost of cloud infrastructure. This also refers to the distribution of cloud assets, software, applications, etc., across multiple cloud hosting environments. With a typical multi-cloud architecture that uses two or more public clouds as well as multiple private clouds, a multi-cloud environment aims to reduce reliance on a single cloud provider.
Most companies now use multiple Infrastructure-as-a-Service (IaaS), side by side operating on-premise servers. A hybrid cloud infrastructure is an environment which combines Infrastructure-as-a-Service (IaaS, public cloud) platforms, with private cloud and on-premises infrastructure.
As hybrid multi-cloud infrastructure growing in popularity, applications becoming more and more versatile. Unfortunately, data management becomes increasingly complex. The hybrid multi-cloud model is now recognised as a worldwide standard and adoption is rising rapidly. Various experts predict this number will rise in future. The demand for hybrid multi-cloud operations may be attributed to the fact that after laying out the infrastructure and convincing themselves of the basic functionality of this paradigm for a long time, they now want to move quickly to it. Companies choose infrastructure based on security considerations, followed by data protection and data sovereignty.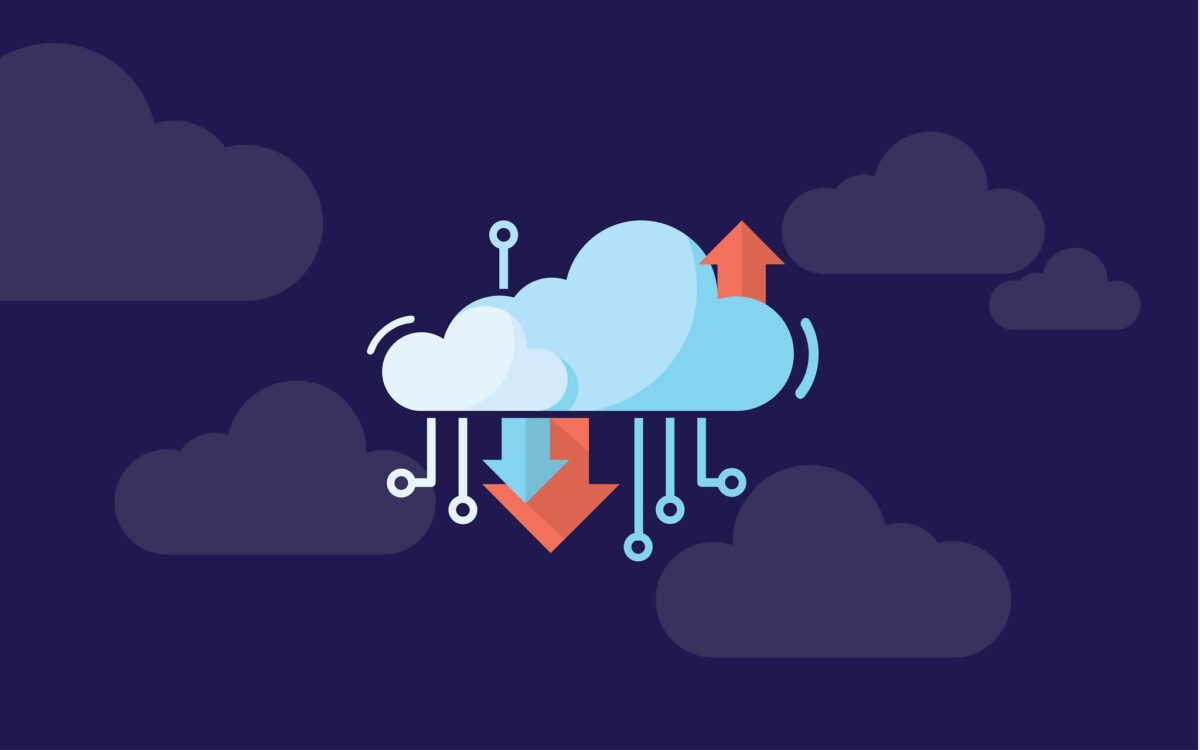 Challenges of Hybrid Multi-Cloud Environment
There are a number of reasons for using a multi-cloud architecture, including, but not limited to, reducing vendor dependency, cost efficiency, greater flexibility through multiple choices, often forced compliance with local policies that mandate the physical presence of certain data within the territory/country, the geographical distribution of processing requests from physically closer cloud assets, which in turn reduces latency, and mitigating the effects in the event of disasters. This is similar to using best-of-breed applications from multiple developers on one PC instead of the default settings offered by the operating system manufacturer. It's an acknowledgement of the fact that no vendor can offer the best for everyone. In a multi-cloud environment, various problems and challenges also arise.
Hybrid multiclouds require interoperability between different infrastructure types for them to operate smoothly. Cybersecurity is a concern for adopting multi-clouds, it is a significant challenge since new threats are constantly emerging everyday. Aside from sustainability and performance, compliance, the needs of applications, and – surprisingly – cost also play a role. Security considerations are a reason for infrastructure decisions, often a significant shift for this factor alone.
In a hybrid multi-cloud infrastructure, data synchronization is the leading problem, followed by cost management, orchestration, and data analysis. As a result of the diversity of infrastructure, data management becomes more challenging. Kubernetes operators also face challenges. It should come as no surprise that the majority are concerned about cloud costs, as they want more insight into how cloud services are consumed and the costs incurred as a result. Most of the users want to limit the waste of cloud resources.