This article is complimentary to the previously published article What Are the Advantages of Cloud Server Over Dedicated Server for WordPress. Even the $100/month dedicated servers offer certain advantages over cloud server for the purpose of hosting WordPress. While the list of reasons why cloud servers are superior to running WordPress is endless, it is true that on a dedicated server, you are getting all the hardware dedicated which is helpful for SSL/TLS to decrease the page loading time. Another factor we have mentioned in our previous article – RAID configuration with a higher disk space is readily available for the dedicated servers.
Here Are the Advantages of Dedicated Server Over Cloud Server
All the resources are dedicated. Even a dedicated server which has been used for the last 10 years will deliver a consistent result. Also, the network is not shared although port speed for the dedicated can be as low as 100Mbps.
It is difficult to match the processing speed of a dedicated server. The dedicated CPU plans offered by some of the web hosts never come close to the real life performance of a dedicated.
Higher disc space. Any dedicated server offers far higher disc space than any cloud server. While most of the cloud servers offer disc space in GB, the dedicated servers offer space often in TB.
Highly configurable RAID. The chance of site becoming inaccessible due to hard disc failure is actually less.
Definite improvement of the metrics related to SSL/TLS which are processed on server.
Complete privacy. There is no body who is watching your server's hard discs. Unless a serious network attack happens or there is claim of illegal activities, none will bother about what you are doing.
Because of higher RAM and disc space, it is easier to arrange multiple ways of taking nightly backup.
There is no change of "instance vanished". The risk of cloud server instance is accidental deletion of the instance.
Today, dedicated servers are affordable because the newer technologies are required for advanced software.
There are different ways of connecting to your server for backend management, apart from SSH.
The performance is largely stable. Except congestion of the network, there are not many variables which can make the system unreliable.
Easier to optimize by monitoring the metrics.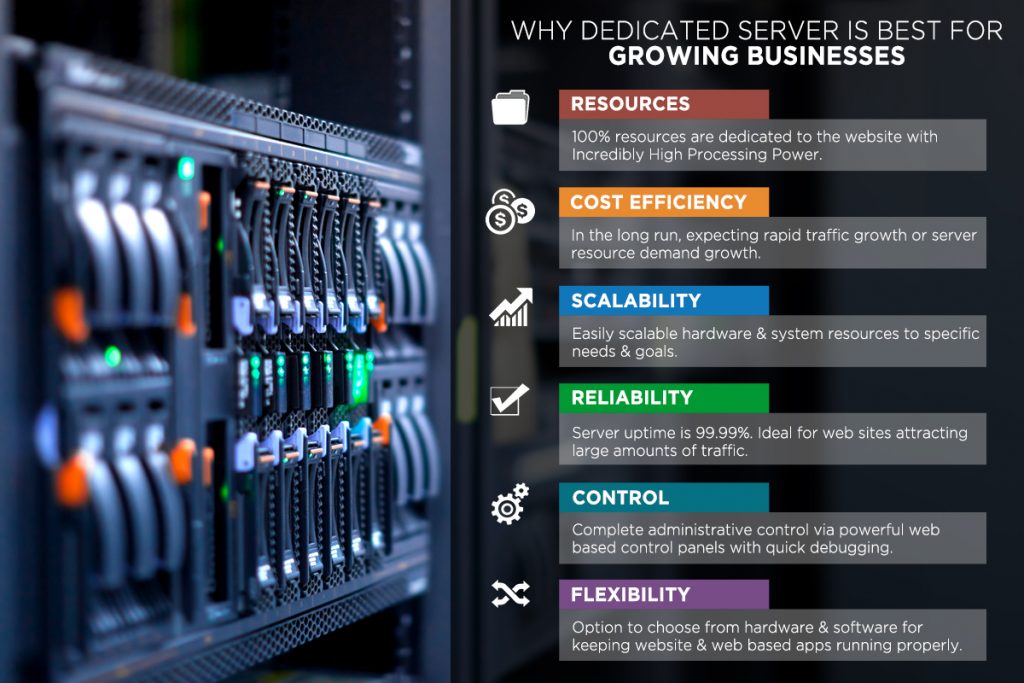 Image courtesy : serverguy.com
Conclusion
A weak, old dedicated server with good specification still performs like a king when CDN, whole site caching and a geo redundant DNS is added. An old server requires more assistance from these technologies and probably more prone to failure.